ROBOCOP (2014)
MGM and Sony Pictures
As a huge Robocop fan myself since being a kid it was a great honor and a really fun challenge to work on the designs for the Robocop remake film. Working with the production designer Martin Whist and the art-director Dave Scott was a fun creative collaboration where we were able to try a lot of different ideas for various designs, including the Robocop suit, ED209 robot, the robocop's bike, weapons and various props. Below are some of the designs that I had a chance to work on.
All images are the property of Metro-Goldwyn-Mayer (MGM) Pictures and Sony Pictures.

Robocop's Bike

Another really cool design opportunity was presented in Robocop's motorcycle. Paul Ozzimo did the initial design and the elements that were well received by Jose and Martin served also as the inspiration for the work I was doing later. One of the main ideas for the bike was the ability of the Robocop to lock-in and integrate with the bike when riding. Because of that the arm rests and the leg rests were equipped with the magnet ports. Both the arm rests and the leg rests were also meant to be retractable. Fausto De Martini also did additional work on the bike during the final stage when it was being built. The images below show some of the bike designs I did before that.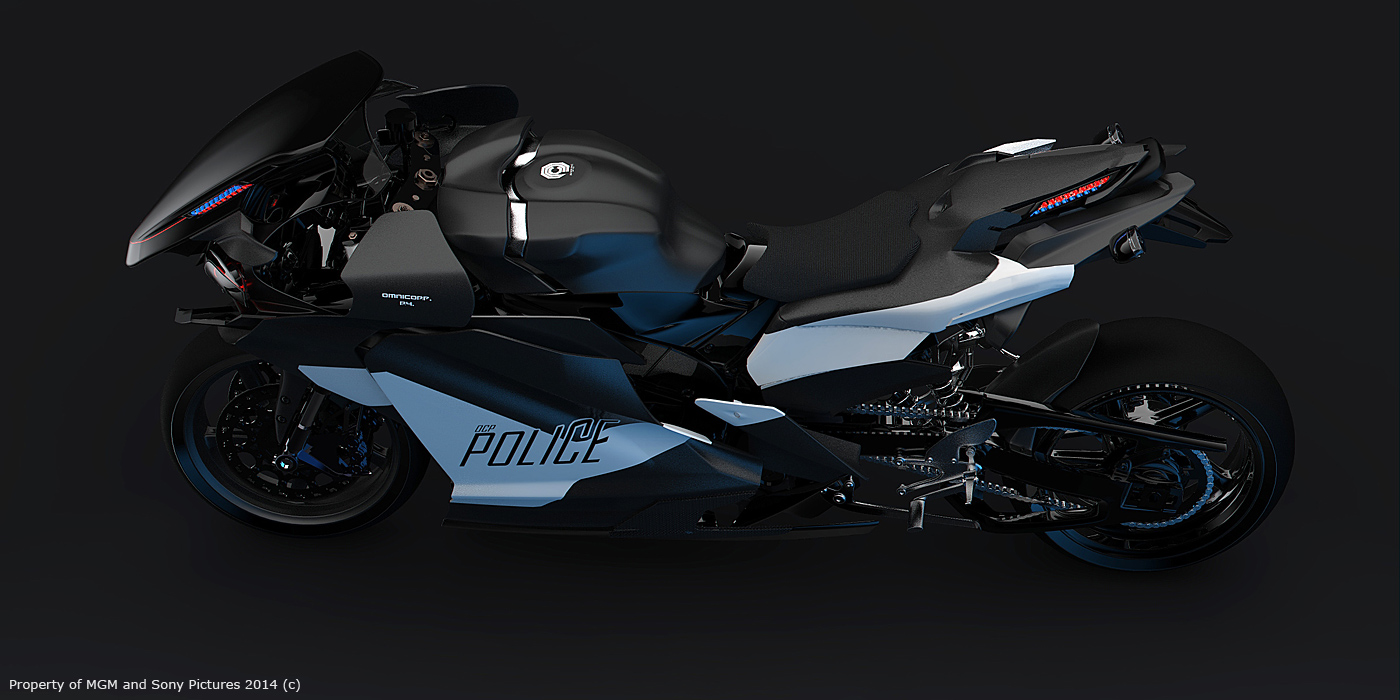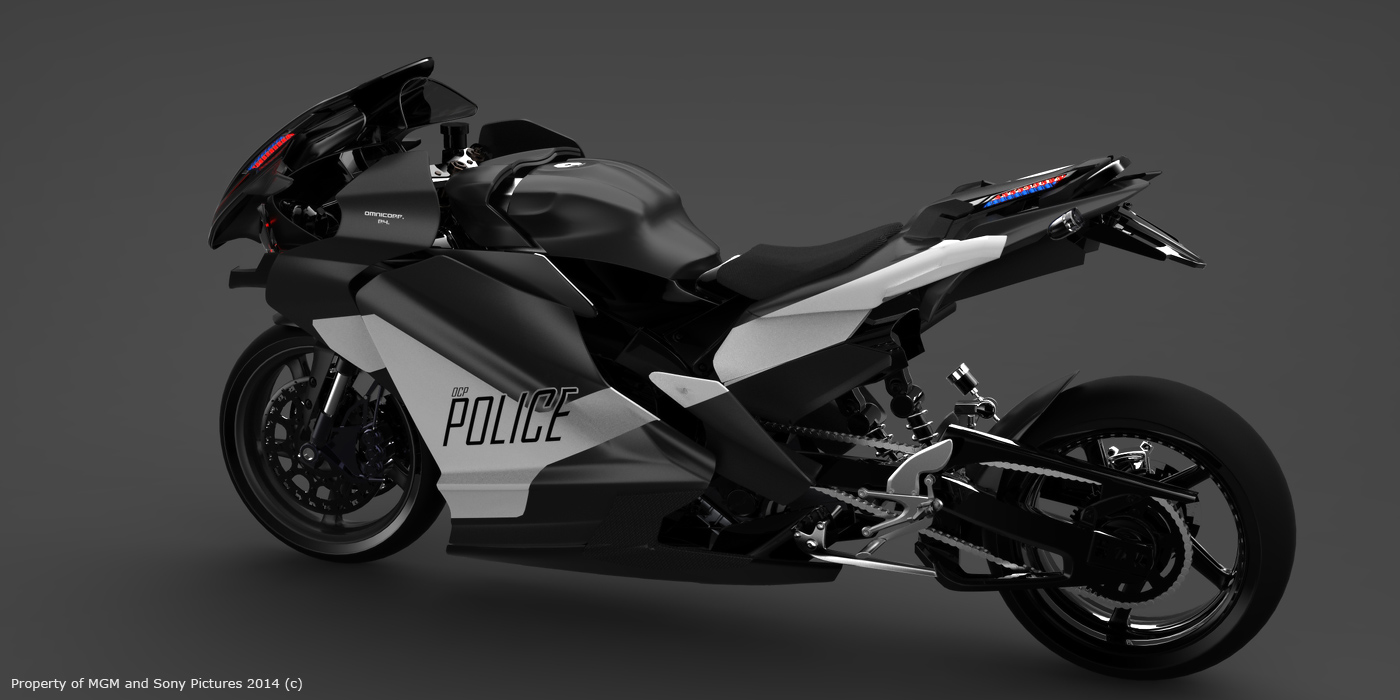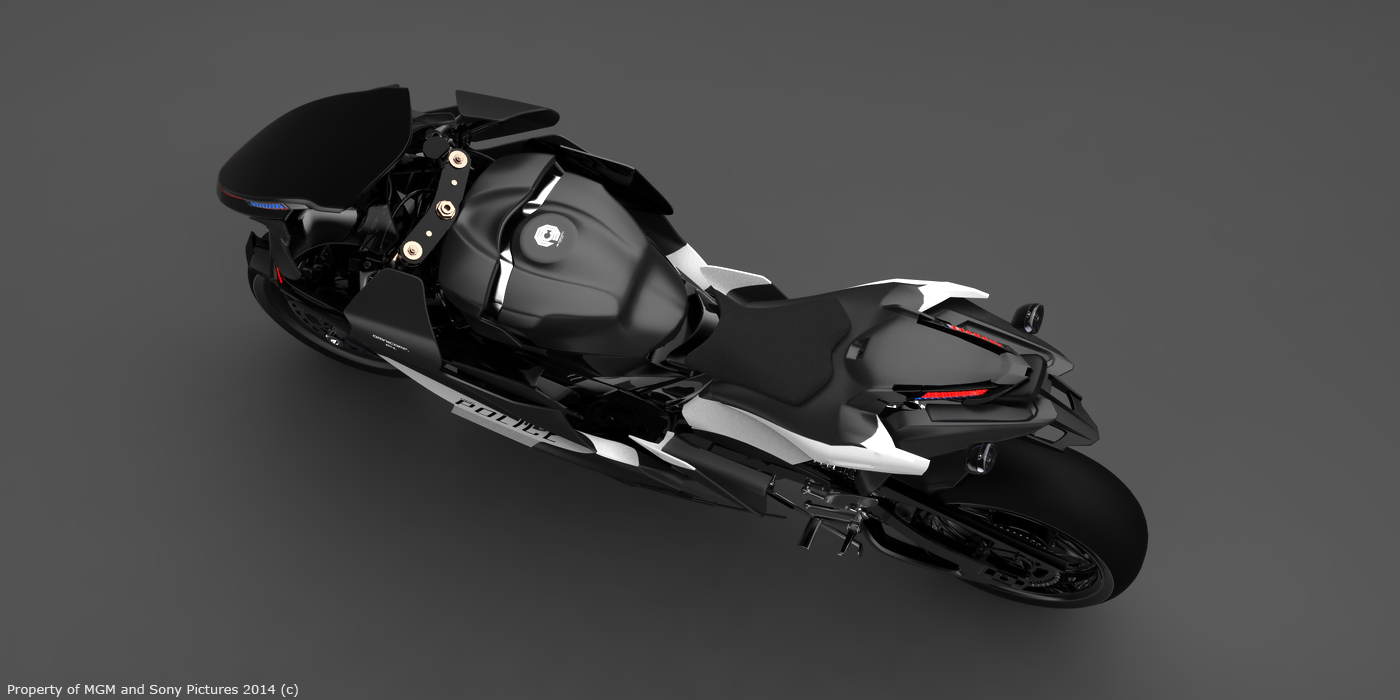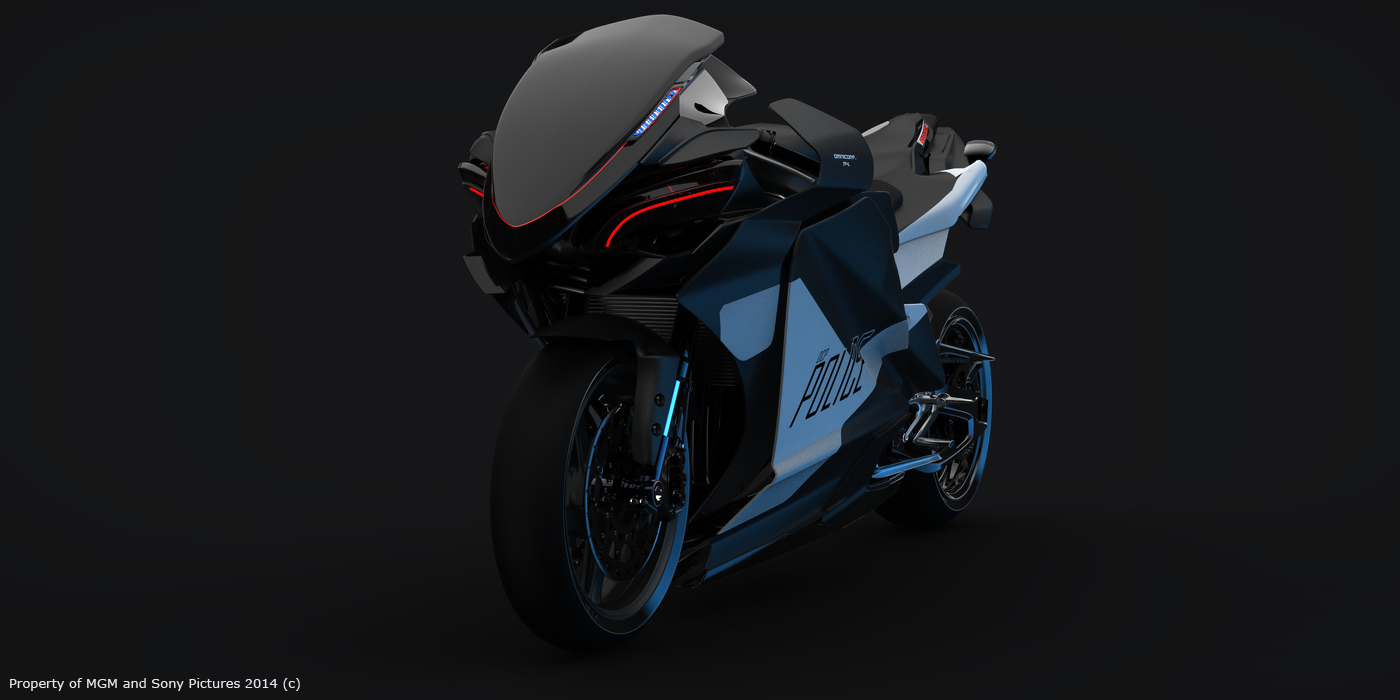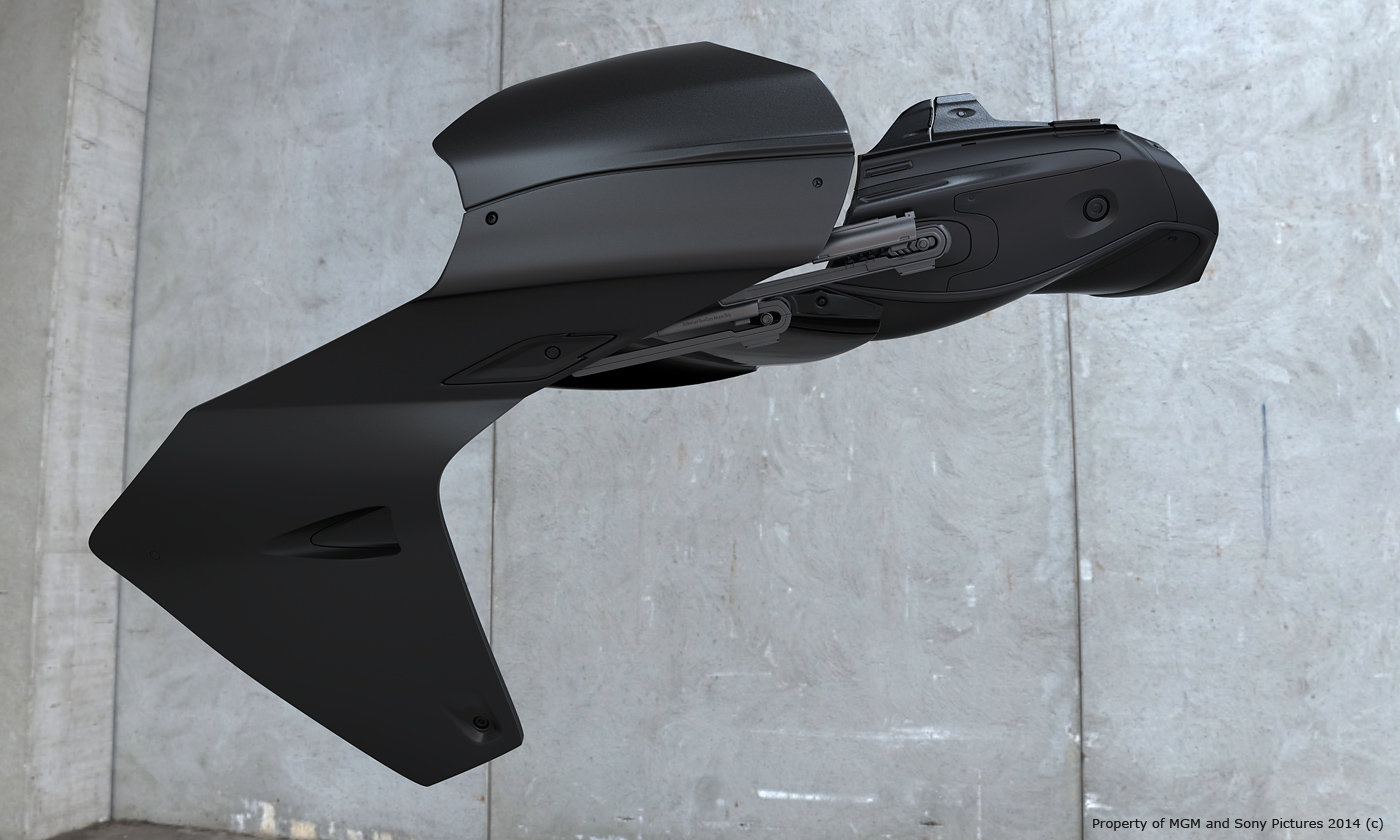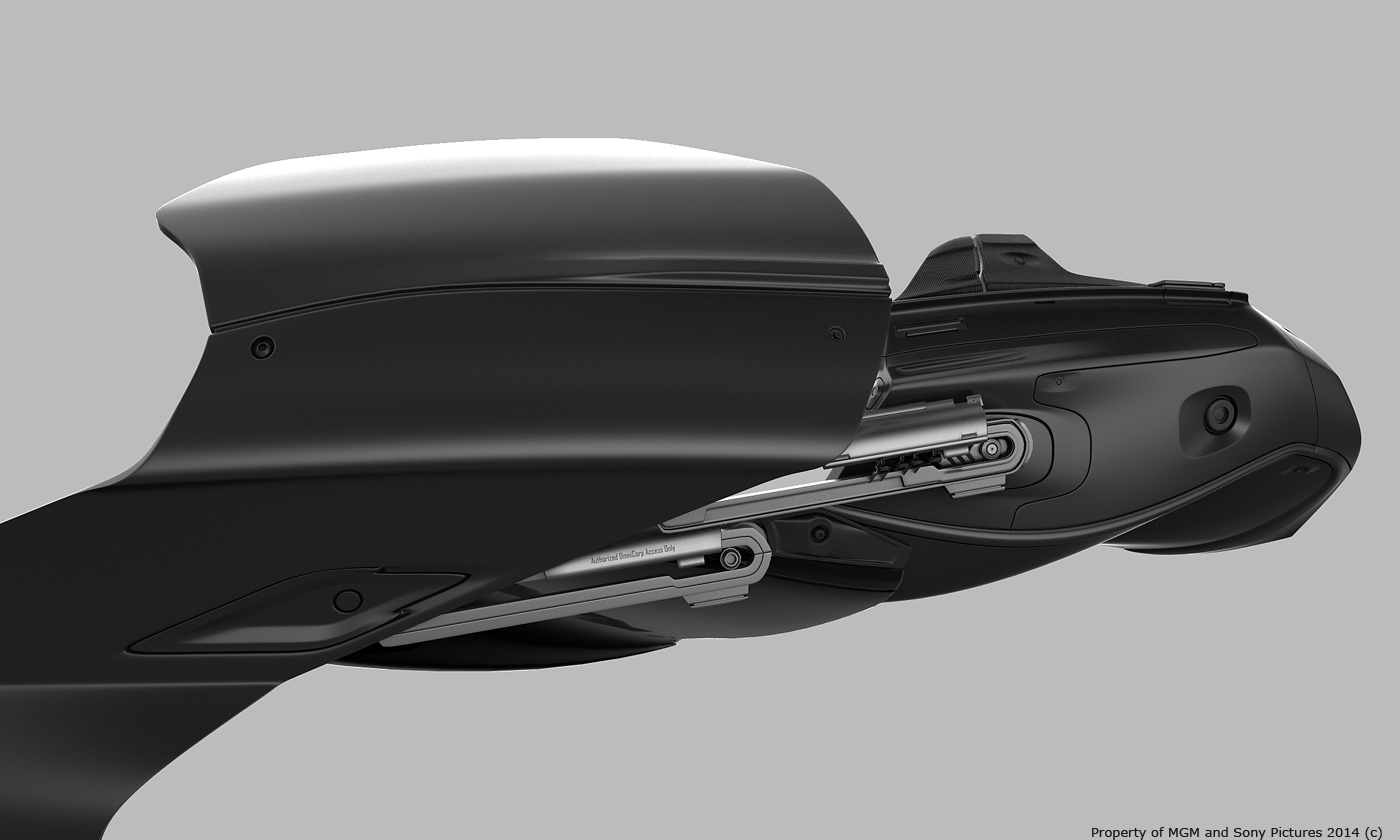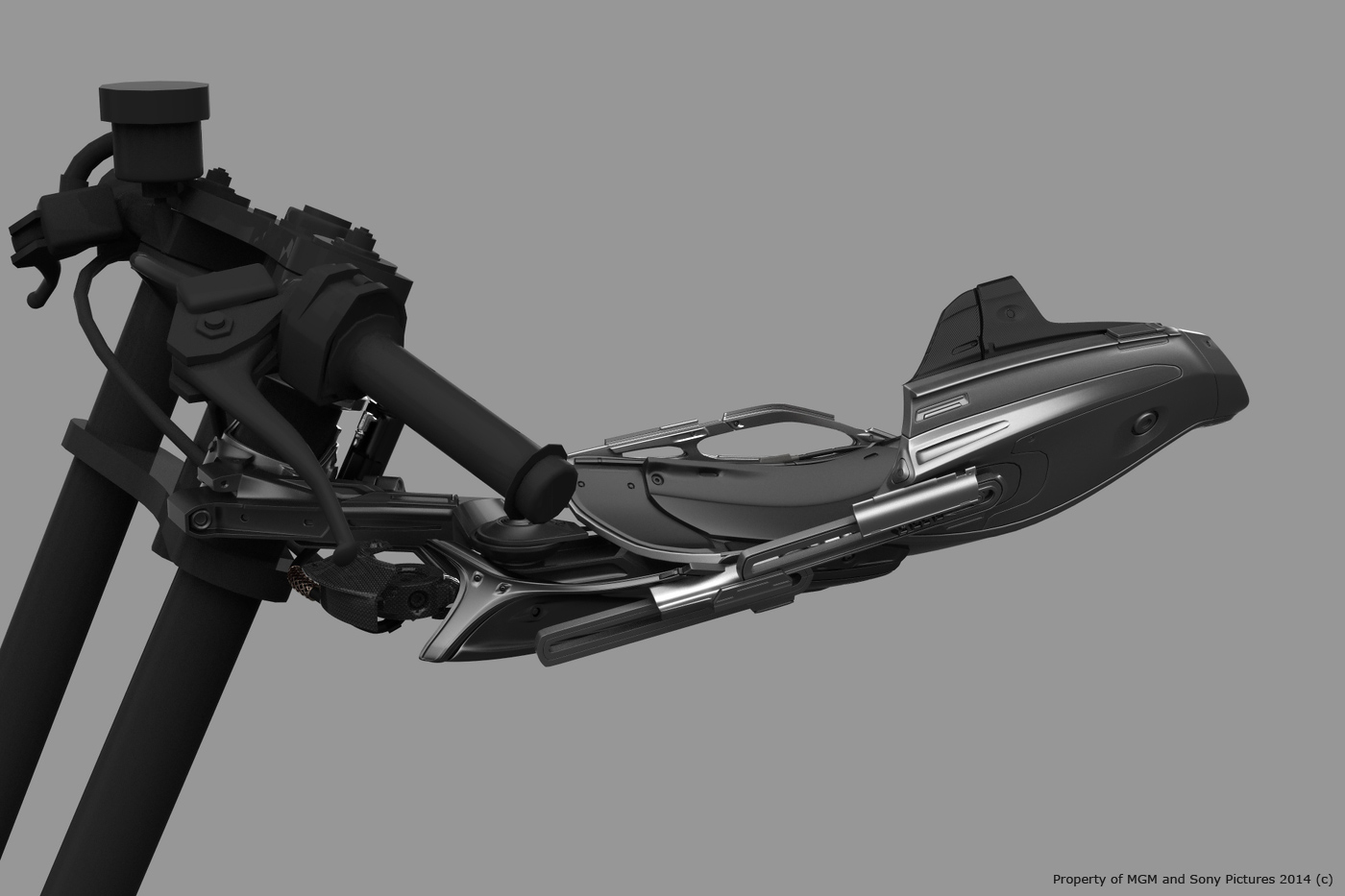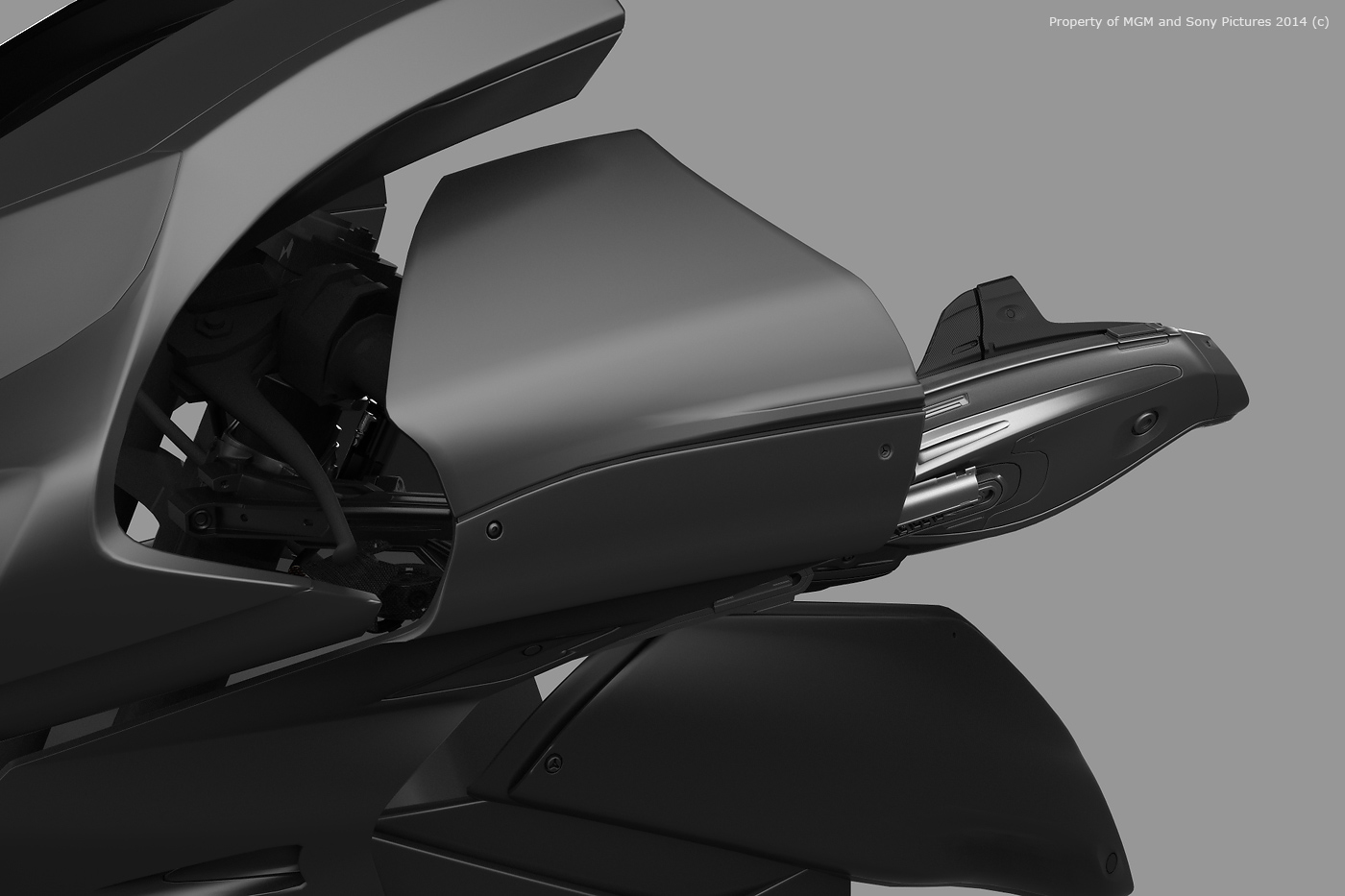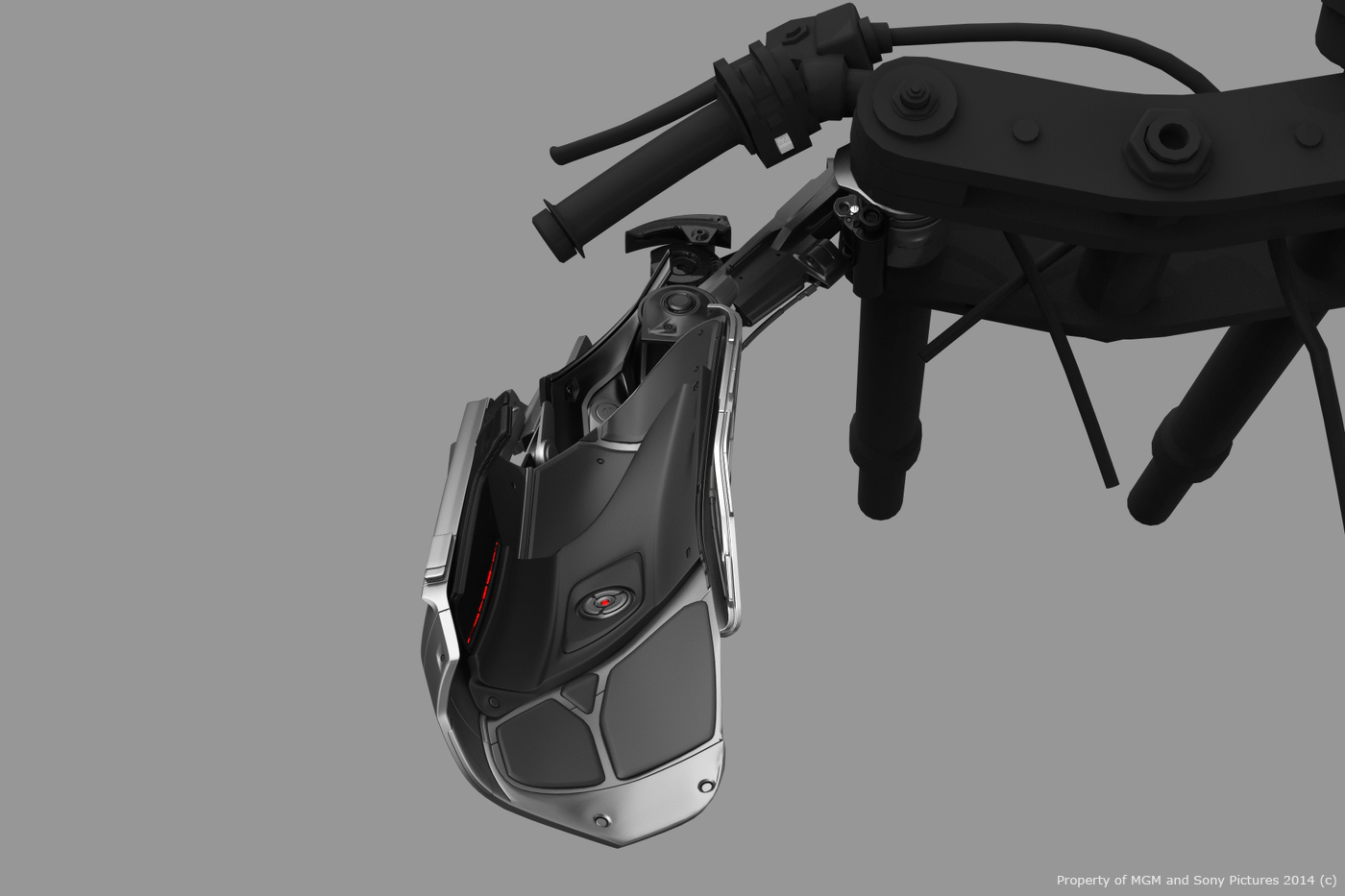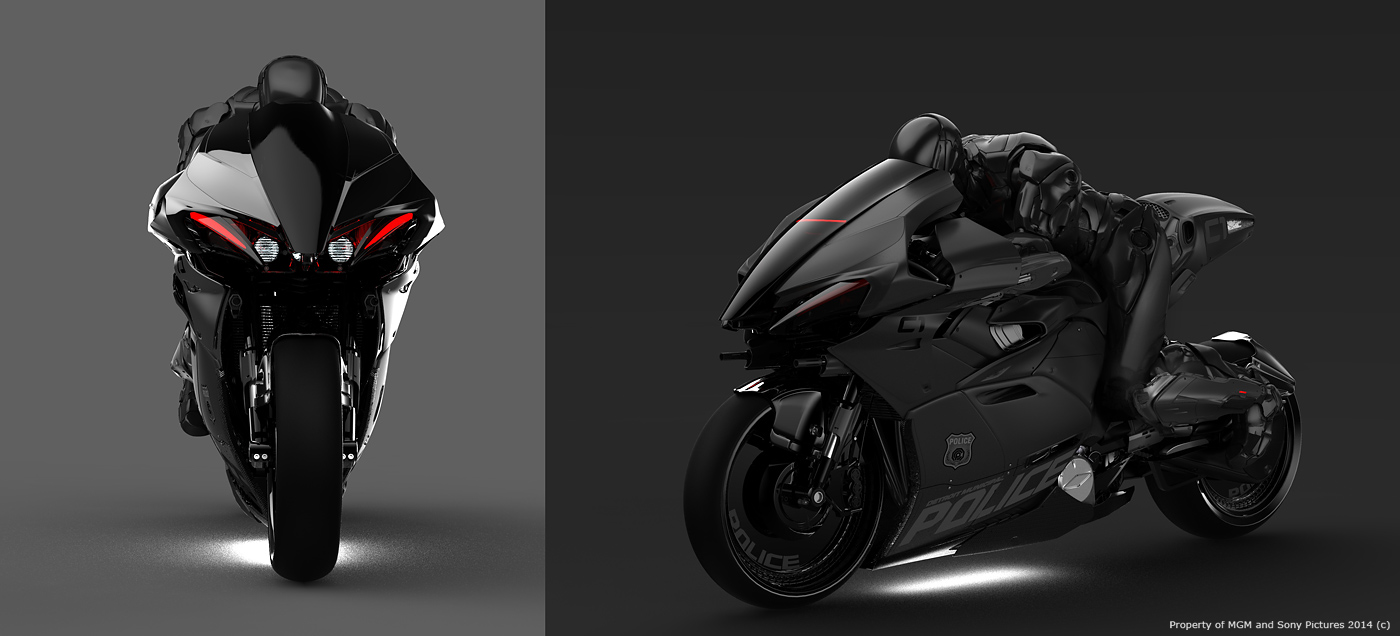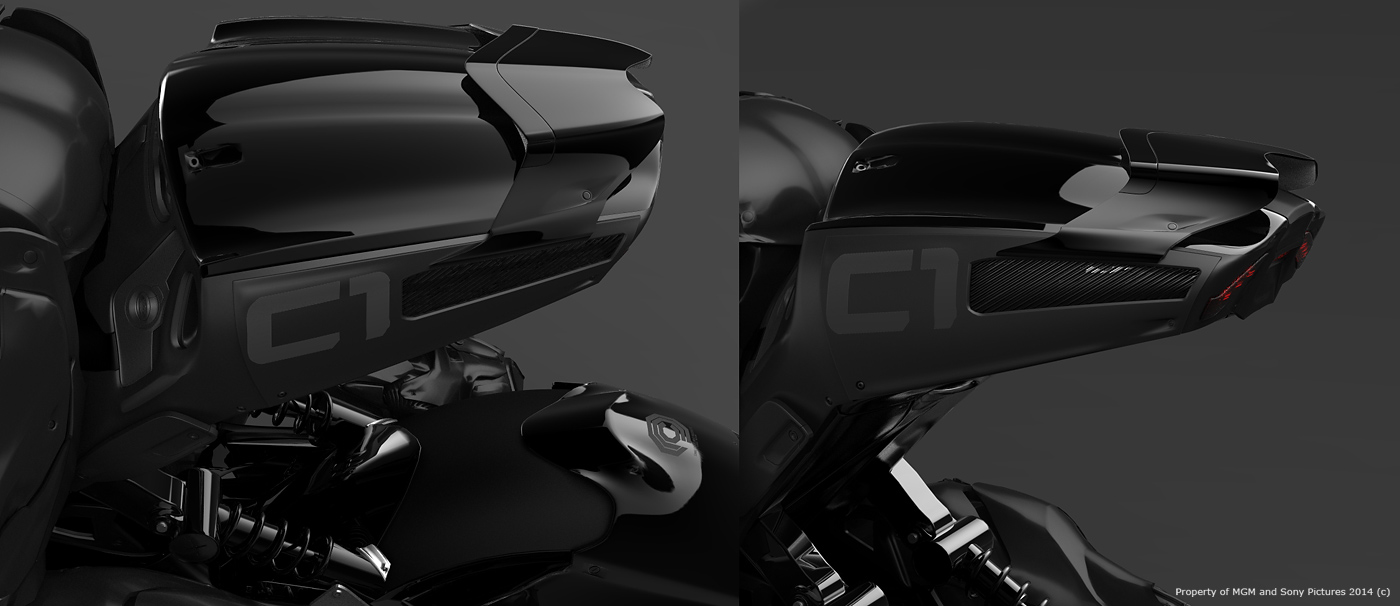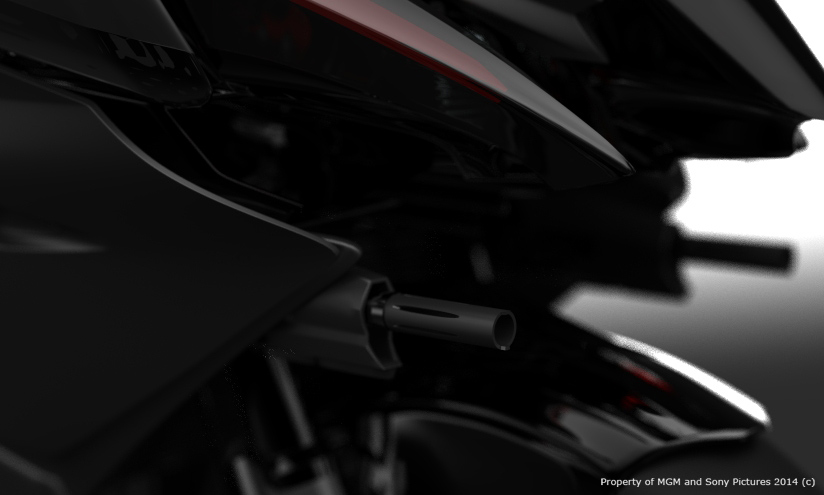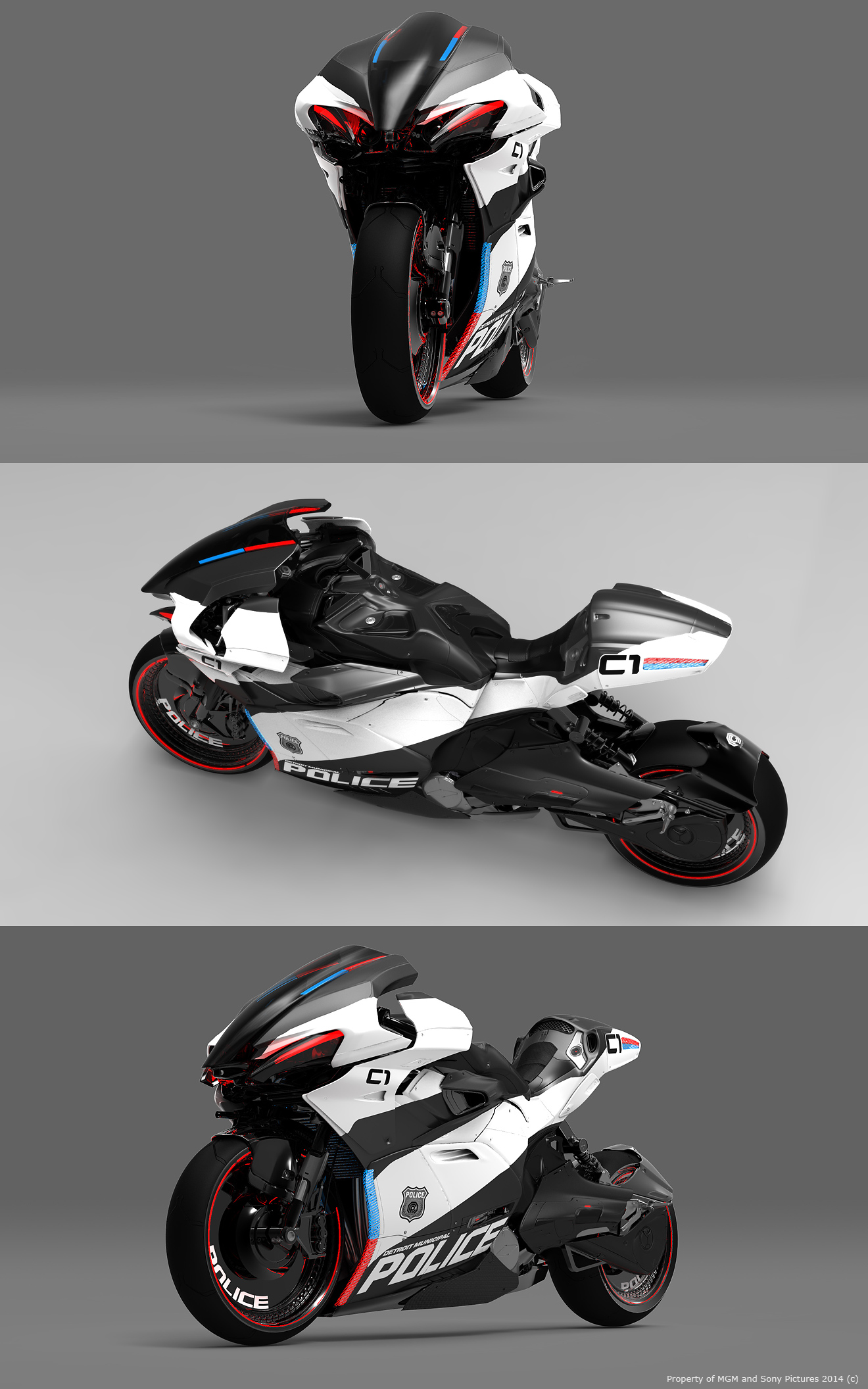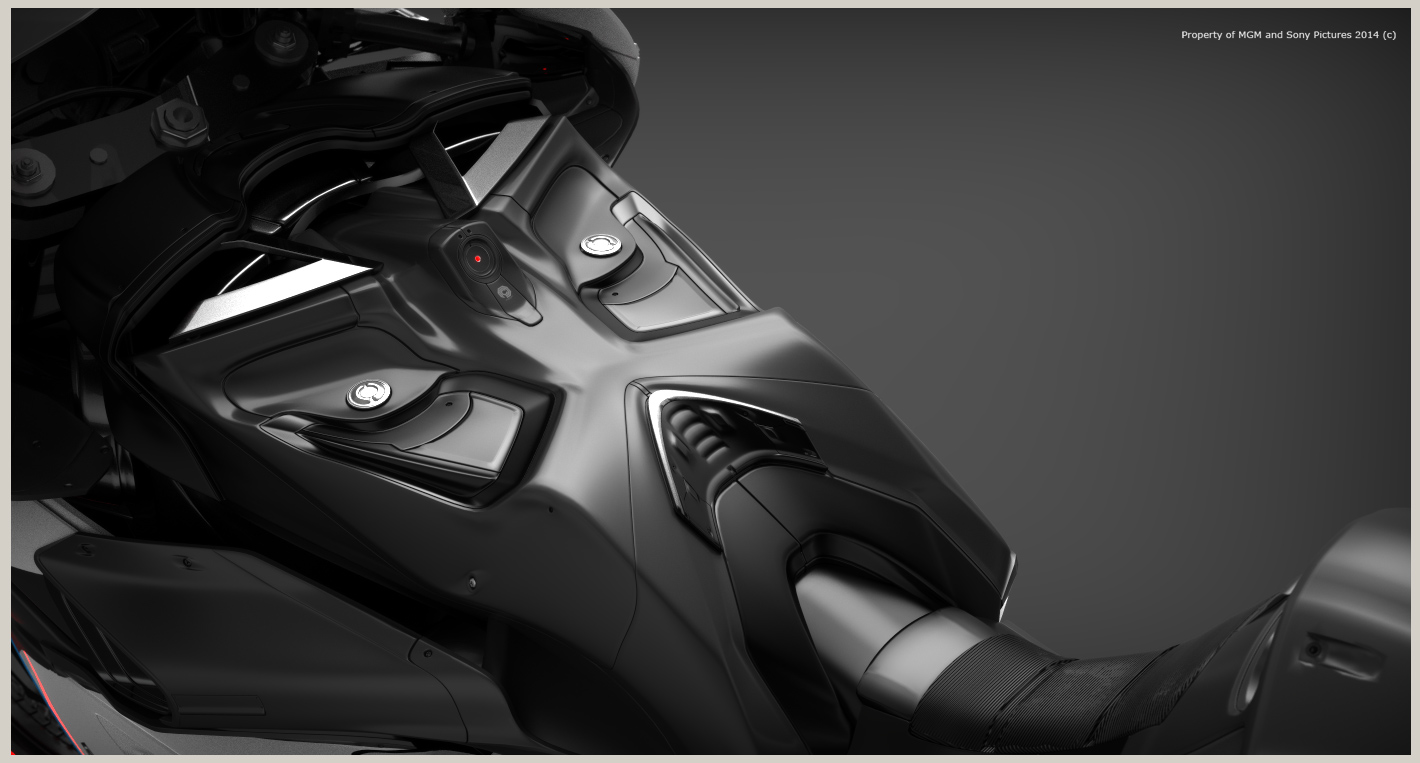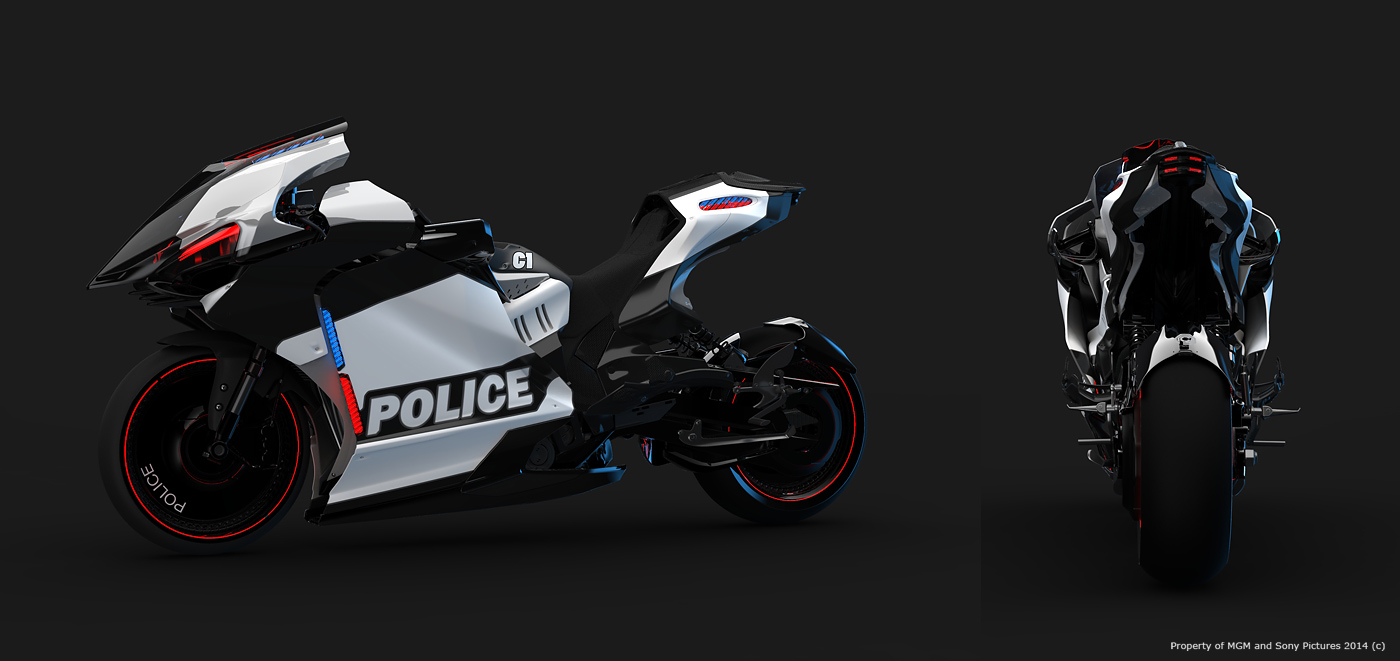 CLICK HERE TO GO BACK TO MAIN PAGE
ALL IMAGES ARE COPYRIGHTED TO THEIR RESPECTIVE RIGHTHOLDERS. UNAUTHORIZED USE OR REPRODUCTION IS NOT ALLOWED